Welcome to Apollo S

hores



...serving the homeowners, neighbors and visitors of this beautiful corner of the world located on Watts Bar Lake near Spring City, Tennessee
Our Mission is Community!

We take pride in our neighborhood and strive to make Apollo Shores the best place to live, play and visit in this part of the south. Watts Bar Lake is known for fishing, boating and all-around fun. There are several restaurants and marinas in our vicinity that cater to both summer and year-round living.
2021 Events

Community Yard Sale - May 14 & 15, 9:00 am - 4:00 pm

Golf Cart Parade - Sat, July 3, 11:00 am Caron Park (Cookout to follow)
Annual Meeting - Sat, Aug. 21, 11:00 am Caron Park (Picnic to follow)
Fall Work Day & Fish Fry - Sat, Oct. 23, 10:00 am Caron Park
Held the 2nd Thursday of
January, March, May & July 
2019-20 Board of Directors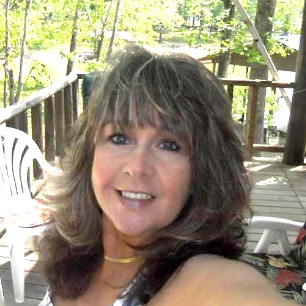 Tresa Lee, President
Tresa and her husband Don have lived in the subdivision since 2002. She has worked for the US Postal Service since 1997 and looks forward to retiring soon! They love to camp and enjoy the water, and recently bought a new RV.
John Birkel, 1st VP
John and Lori Birkel bought their home here in 2017, moving south Illinois. They have really embraced lake living. You can find John on the pontoon or perhaps mowing one of several yards in the neighborhood.
John Sting, 2nd VP
John and Sharon Sting built a new home in Apollo Shores in 2008 after spending time all over the US and even Saudi Arabia before retirement. He enjoys woodworking and travelling, but you'll often see him puttering in their garden.
Lori Birkel, Secretary
Lori enjoys boating, floating and fishing with her husband John. She likes to make t-shirts and wood signs with her Cricut, and loves to walk and play with their dog Duncan. They look forward to being 1st time grandparents this spring.
Mary Short, Treasurer
Mary and her husband Dave moved to Apollo Shores in 2005, living in three different homes before building their forever home in 2014. Mary loves to cook, quilt and spoil their dogs. She also likes to find a good bargain.
Kathryn Atkins
Kathryn is a teacher in the Rhea County Schools System. She and her husband Russ built a new home on Apollo Drive in 2019. Russ is an attorney in Knoxville so they split time between there and Apollo Shores.
Bonnie Boyd
Bonnie and her husband Rick moved here from New England in 1997 along with their children. She enjoys candle making & sewing, and takes pride in their wonderful family. Bonnie looks forward to meeting her neighbors.
Rick Boyd
Rick is a home improvement contractor and has worked on many homes in Apollo Shores, including building a brand new one for himself and Bonnie. They both love the lake & the outdoors and plan to become full time residents very soon.
Tim Koons
Tim and his wife Beth Anne bought a home here in 2018, and have spent two summers enjoying lake-living and our quiet community. Tim is a professional land surveyor. They live full time in Maryville but plan to retire here in 4 yrs.
Janie May
Janie and her husband Dave moved from Ohio to Apollo Shores in 2015. They both love to fish and Janie spends lots of time in her craft room. You can also find her in or on the water whenever possible. Or on her paddleboard!
Information and Newsletters
Subdivision Documents
Click to access:
Newsletters
Click on a date below to download a PDF of our annual newsletter.
If you have any questions, issues or concerns please do not hesitate to contact us in person or by dropping us a line here.